Buy Plots & Build Dream Homes
An opportunity to buy best plot and build your dream home
About Us
Crowned As
Asia's most promising Real Estate brand for 2020 – 2021
Own A Premium Plot
OUR SERVICES
& be a part of prestigious Shathabdhi family
Crowned As
ASIA'S GREATEST BRAND and ASIA'S GREATEST LEADER
Applauding Hard-Earned Success.
A well-deserved one. Mr Srinivasreddy Kasu,
MD Shatabdhi Township Pvt. Ltd. receives
Global Indian of the year 2017-18 award.
Choose One of the Trustworthy and Qualitative Real Estate Companies in Hyderabad.
Shathabdhi Townships is at the forefront in quality and reliability and is recognized as one of the leading Real estate companies in Hyderabad. With a rich experience and expertise for over a decade, Go to site Shathabdhi is today synonymous with quality. As one of the top real estate companies in Hyderabad, Shathabdhi Townships offer plots, villas and apartments at Hyderabad's premium locations. The aesthetic designing coupled with modern amenities make each project on par with the contemporary lifestyle. Shathabdhi Townships does not compromise on quality as every project is carefully planned and executed with attention to detail ensuring that it is in sync with buyers' choice and requirements.
WHAT WE DO?
Our projects provide for finer experiences that meet the rising aspirations of this emerging nation and also act as benchmarks in improving the quality of life. We strive to exceed the expectations of our customers.
Exclusivity | High Quality | Architectural Style | Premium Location | Amenities
When it comes to Real Estate in Hyderabad Shathabdhi is special...
Our Company
The Star Among Real Estate Companies in Hyderabad
Reputed as one of the largest and leading real estate companies in India, Shathabdhi Townships has successfully delivered the best real estate ventures in Hyderabad, for more than a decade. Truly the best real estate company in Hyderabad, It has on its rolls some of the most brilliant minds in the business, and several well-known real estate professionals trace their early years back to the company. Shatabdhi Townships has made a significant contribution to Real estate in Hyderabad ever since its inception. Mr. Srinivasreddy Kasu Garu, M.D., Shathabdhi Townships, is a recipient of the Global Indian of The Year Award and the Asia's Greatest Leader award. Not surprisingly, his brainchild, Shathabdhi Townships, has also been honored with the Asia's Greatest Brand award.
Shathabdhi Township's consistency in quality and utmost commitment to accuracy has earned it the recognition of being one of the leading real estate companies in Hyderabad. Over the years, the company has successfully delivered high-quality real estate ventures in Hyderabad. Our integrity and stringent quality measures have earned us the trust from several happy customers. The company ensures there are no middlemen involved as it focuses only on HMDA, DTC-approved lands with clear titles.
Customers can be assured of authentic plots for sale in Hyderabad. Known for its premium quality construction, meticulous planning and execution of every project, Shathabdhi Townships meets customers' expectations and delivers projects on time. Customer satisfaction is our top most priority and the company works towards building great homes in accordance to our customers' preferences and budget. At Shathabdhi Townships, we understand the value of money invested by our customers and hence we put in more efforts to ensure best returns on your investment.
COVETED LOCALES, DEVELOPMENT ALL AROUND:
Shathabdhi's premium plots for sale are ideally located at fast growing places where development is picking up quite well. Home buyers have access to every possible amenity, from schools and hospitals to malls and cineplexes, within a short range. The successful real estate ventures in Hyderabad include locations such as Shadnagar, Kothapet, Kothoor and Maheshwaram among other areas. Shathabdhi Township's exceptional projects at premium locales feature luxury, convenience and modern amenities. For instance Shathabdhi Valley is well equipped with round the clock security, power and water supply, efficient underground drainage system, 40ft wide BT roads and play area for children. The project Suvidha, offers clubhouse facilities, landscaping, water harvesting pits and 100% Vaastu. In addition to ensuring all the facilities, every project undertaken by Shathabdhi, aims to be better than the rest.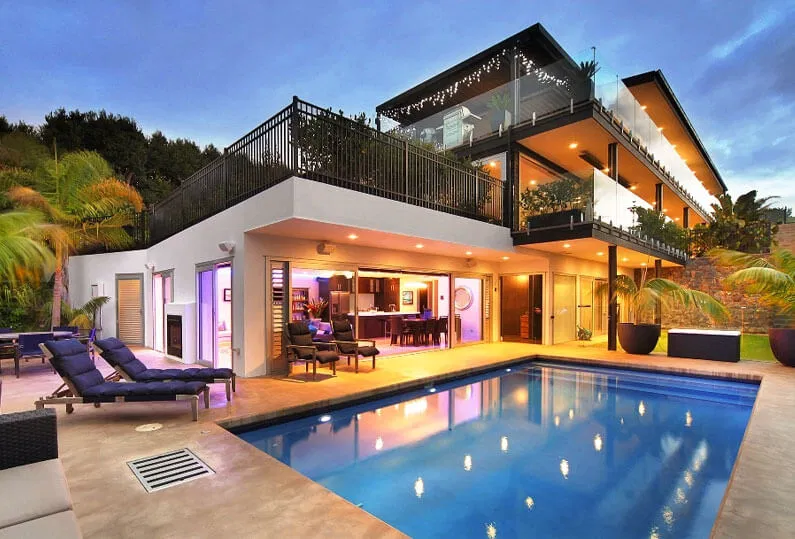 ENGINEERING FINESSE AND PREMIUM FACILITIES
Regarded as one of the best real estate companies in Hyderabad, Shathabdhi's premium projects like Silver Springs, Silver Oaks and Silver Castle provide the best of features. Each project is 100% vastu compliant with proper landscaping, water harvesting, and round-the clock-security among other essentials like superior water and electricity facilities and so on. The growing trust and success have enabled Shathabdhi Townships to commence three more ventures namely Silver County, Sampada, and the Silver Springs project in Kothapet. DTCP approved layouts, 40 feet BT roads; avenue plantation, underground drainage, and excellent landscaping are what homebuyers can look forward to.
THE BEST INVESTMENT OPTION WITH PROMISING RETURNS
Hyderabad's real estate sector is a point of interest for people from various walks of life, whether they are locals or NRIs. The investment required is low and the ROI is considerably higher, especially in 3-4 years. A bustling city, the erstwhile 'City of the Nawabs' is today growing in leaps and bounds and development is the keyword everywhere. The city is certainly expanding, and posh new localities and upscale residential and commercial complexes are coming up to accommodate the needs of a rapidly developing economy. There is obviously a lot of promise and potential to be found, and with the right real estate company, you can be sure that your aspirations of growth, development, and progress in the 'City of Pearls' are met completely. Shatabdhi Townships is the real estate company you are seeking.
With the constant growth of real estate in Hyderabad, the city is turning to be one of the best places to buy property. Considering the prospects such as ample space and long-term appreciation, Hyderabad is an ideal place to invest in real estate. And Shathabdhi is one of the best choices for investors looking at premium properties with a perfect blend of elegant architecture and modern amenities at attractive prices. Reputed for its consistency in quality and reliability, Shathabdhi's finest real estate ventures in Hyderabad assure great value for money. So, what are you waiting for? Purchase property from Shathabdhi Townships, the Best Real Estate Company in Hyderabad, today.
A WORLD-CLASS ENVIRONMENT RIGHT HERE IN HYDERABAD
Shathabdhi provides an opportunity to invest in homes with futuristic designs.
It also offers them an unforgettable getaway with top-notch luxury facilities like lush landscaping, avenue plantation, designer tiles, children's play areas, and so on, in addition to basic amenities like better roads, security, water and electricity. In addition, amenities like spacious clubhouses, serene swimming pools and advanced infrastructure make it truly world-class.
REAL ESTATE FAQS
Which is the best residential area to buy plots in Hyderabad?
There are several places to choose while investing in a residential plot in Hyderabad. Some of the prospective and ideal areas include Shadnagar, Kompally, Keshampet, Mokila and Kothapet.
Which are the best areas to invest in Hyderabad?
Hyderabad has been consistently providing healthy returns on land investment. Some of the best areas to invest are Adibhatla in the South, Kompally in the North. Other prominent areas include Shamshabad, Gachibowli, Maheshwaram and Kothapet.
Which is the best real estate site for Hyderabad?
There are plenty of sites that guide you in property investment. However, one must find the right one with authentic details. Some of the leading real estate sites include Magicbricks, PropTiger and India Property.
Do estate agents help in negotiating the plot cost?
A reputed agent can help in getting the best deal. Agents also tend to earn their commission through negotiation. It is important to obtain the right information before a proper and professional negotiation.
What are the popular localities near Shadnagar offering residential lands for sale?
Shadnagar has gained a lot of popularity for its investment potential, in the last few months. It is 30 kms from the airport and is close to Outer ring road, IT hub, Textile park, Asia's amusement park and Balanagar industrial park. 
Does Kothapet have residential plots to buy?
The real estate ventures in Kothapet have yielded great returns on investment. Due to better connectivity, residential plots here have picked up pretty well in terms of investment. The leading real estate brands like Shathabdhi Townships are known to have qualitative and reliable projects in this area.
Should I consult a property consultant before buying a property?
A property consultant acts as an interface between buyer and seller. He has the knowledge and experience in the sector to help you invest in the best deal. It is important to choose the right consultant after evaluating their reviews, experience and cost.
Are there any gated community plots available for sale in Maheshwaram?
Maheshwaram is yet another most sought after destination for property investors, looking for gated communities. Catching on the trend of gated properties, Shathabdhi Townships' well-secured Silver Springs presents a peaceful ambience with all the modern amenities.
What are the best areas to buy plots in Hyderabad?
Plot investments in Hyderabad have yielded big returns to many investors in recent times. Some of the prospective areas to buy plots include the upmarket Madhapur, Narsingi, Miyapur and outskirts like Shadnagar, Kothapet, Keshampet and Maheshwaram.
Do real estate agents provide loans to buy plots in Hyderabad?
As licensed agents, some of them help in financial guidance. They can also help with referrals on lenders specialised in financing.
What is the size and layout of plots in Hyderabad?
The plot sizes vary from 101 square yards to 1000 square yards and upwards. Most of them are located in layouts approved by urban planning agencies like HUDA and HMDA.
what clients says
Our testimonials